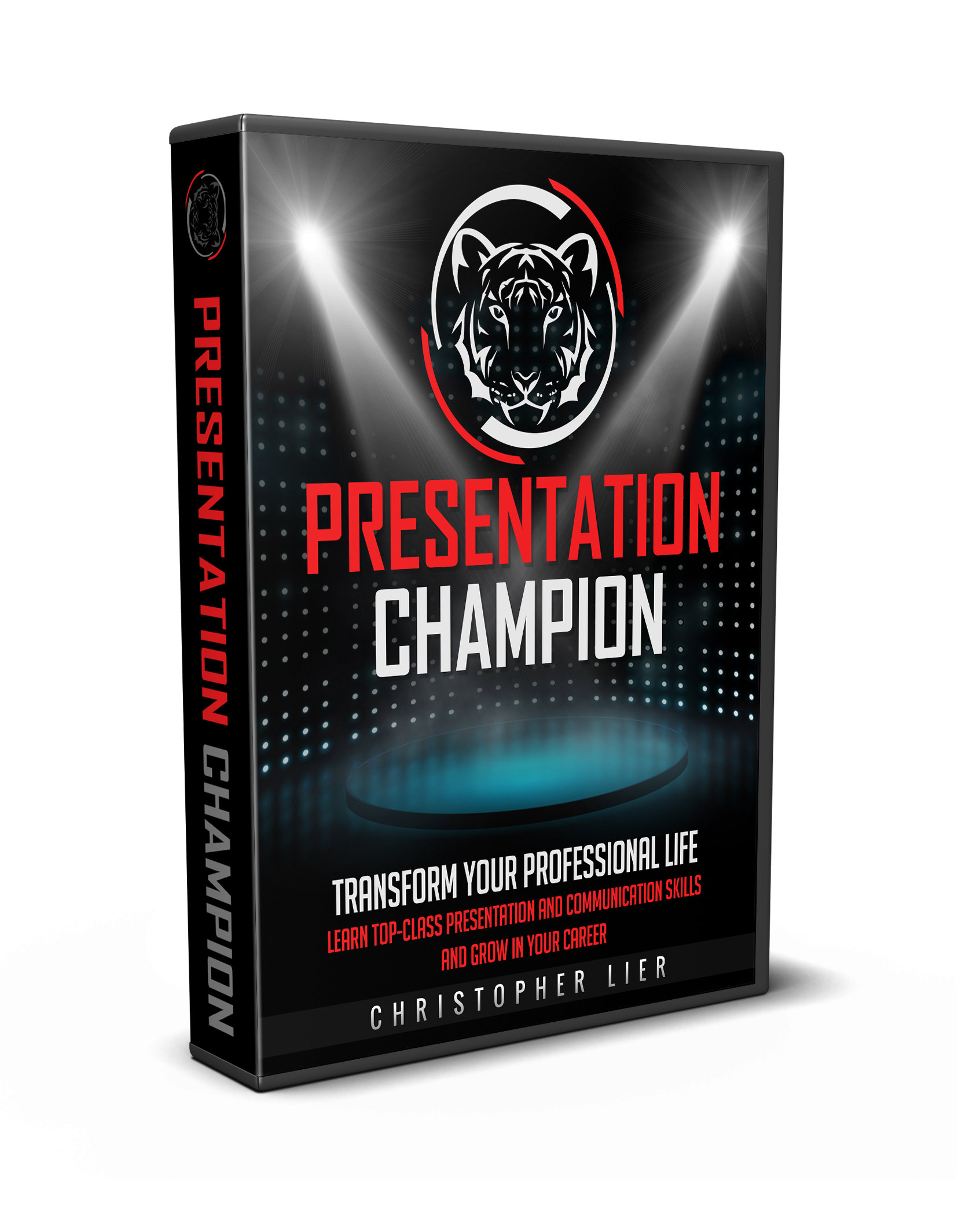 The Presentation Champion Box - Transform your professional life
The Presentation Champion Box combines the best courses and trainings on presentation and communication skills. With the PowerPoint Master Professional Course you will receive a step-by-step training to learn the skills of Slideshow creation and PowerPoint. The PowerPoint Master is helping you to become skilled and proficient with the program of Microsoft PowerPoint which will be the basis for successful presentation skills. The course is designed by a PowerPoint professional who is passionate about presentation design and shares his knowledge with you. It doesn't play a role whether you are a a beginner in PowerPoint or if you already got previous knowledge and expertise to build to your skills on. This course will take you on the hand and will cover all important and relevant content in a logical and methodical way.
Furthermore we have include our top resource on presentation skills,The Rules of Presentation Success ebook, where you will learn the tools and techniques that make your presentations effective. Persuasion tools, rhetoric skills, ways to pitch and convince people and other kinds of tools are all included, so you become successful with presentations and a leader on stage.
The last of not least, The 1-Hour Presentation Formula, our revolutionary system will make it easy for you to create presentations in much less time, in only 1 hour! You will save an enormous amout of time and create effective presentations. The ebook will also suggest a completely new way to design a presentation that is very relevant in our modern information society. Presentations will become easier, more directed at the audience and with have a much clearer communication focus. All of that is part of the 1-Hour Presentation Formula.
Start now with the Presentation Master Box to get access to all of these valuable resources to accelerate your professional and personal development with presentation training!